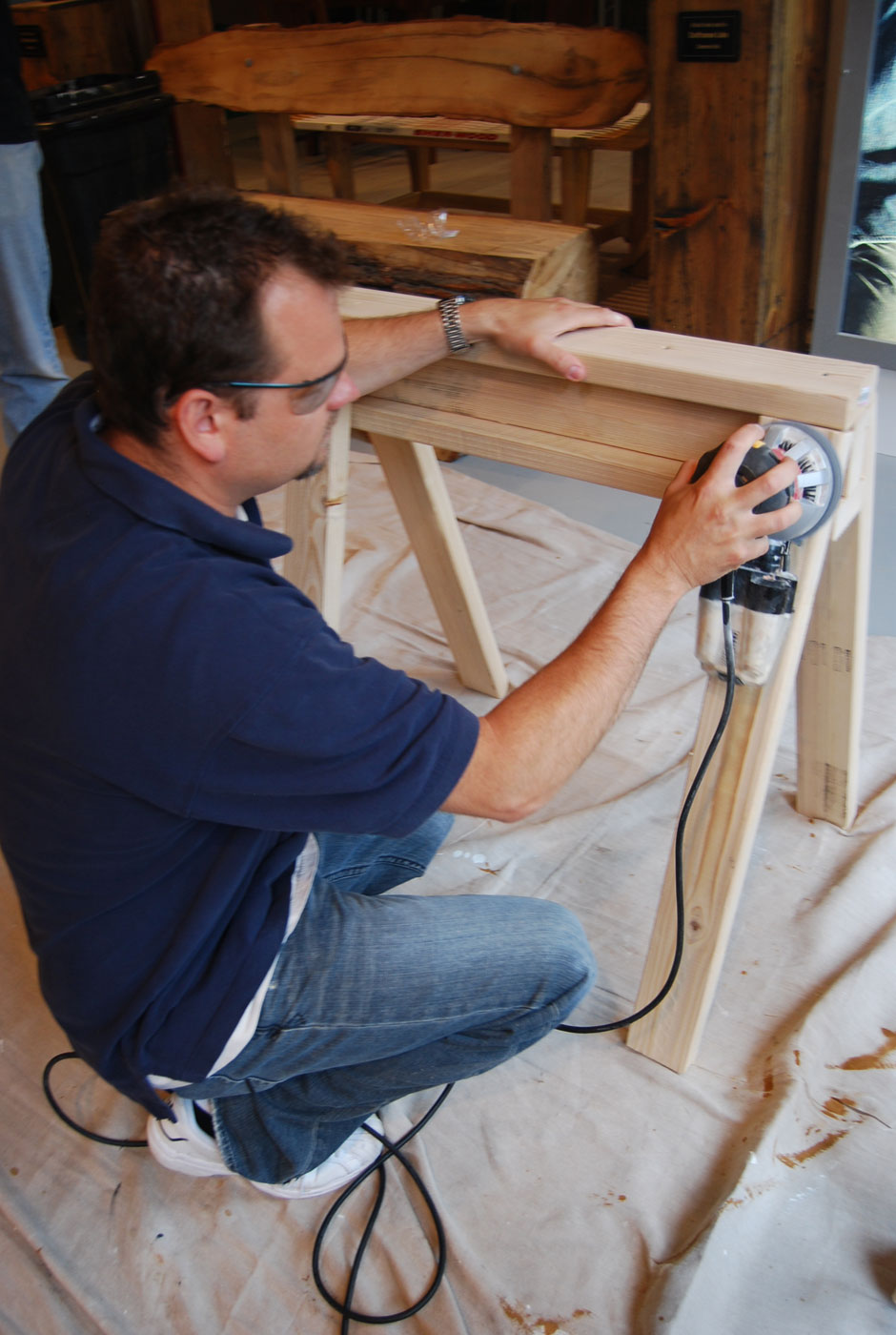 If there's a funnier guy in the world of tool blogging I have yet to meet him. Dan is a straight shooter in person and on his blog, Tools in Action, and in his videos (which he produces with his friend and fellow tool nut, Eric Jopp), which always makes for an entertaining time. Seriously his videos are great and someday I'll ask him to teach me how to weld.
I first met Dan at a Craftsman event and he's since been a fixture at every tool event imaginable. We both share a love for UTV's, but he's the one that actually gets to review them. We also love our Ford trucks.
Here's more from Dan!
Who introduced you to making and building things?
I would have to say that I introduced myself. I have always had a knack for taking things apart and unsuccessfully trying to put them back together. As I grew up I loved tinkering with and fixing things. I have to keep my mind stimulated. lately it has been LEGO Sets. I never thought at 41 I would be buy and building my own LEGO sets.
What feature of your workshop do you love the most?
I am not the biggest fan of my workshop as it it is the smallest 2 car garage you have ever seen and it is disorganized. My favorite features would have to be the shelves and work bench that I built. It is amazing what you can build with 2×4's and plywood.
What tool(s) always stay in your toolbox and never go in storage?
I have quite a few, but I will name the first two that come to mind.
A cordless power drill or driver – I constantly use my drill. A 12v drill is good for just about anyone, especially around the house. It can drill holes and drive screws.
A reciprocating saw – I am always using my reciprocating saw to cut just about everything. I use it almost daily.
In a fire, what tool(s) would you save above all others?
Probably my Miller 211 Auto-Set Welder, I love that thing. I smile whenever I use it.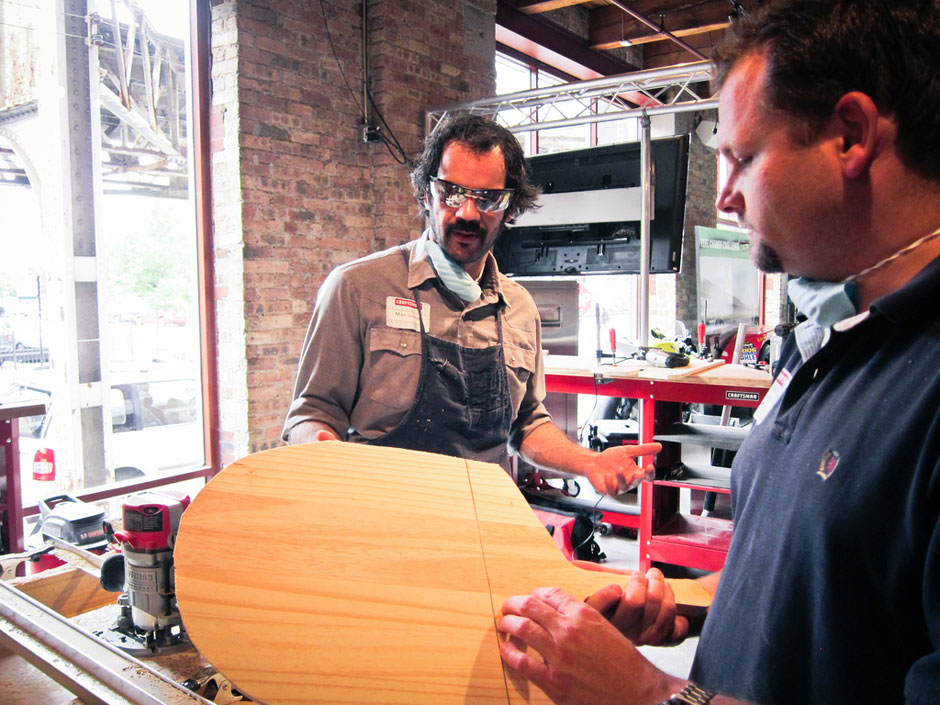 Dan building a pizza peel with Mike Senese at the Craftsman Summit – photo CC Chapman
What task do you enjoy the most in your workshop?
Maintaining and repairing things. Especially when the shop is clean and I have the right tools laid out. It's just fun to hang out and wrench. I actually like working with tools
What tool do you covet that you currently do not have?
Probably a 3d printer if you can consider that a tool. They are getting better and the prices are coming down. I think that will be a great tool for fixing and repairing things. If something breaks you can just download the specs into a 3d printer and there is your part.