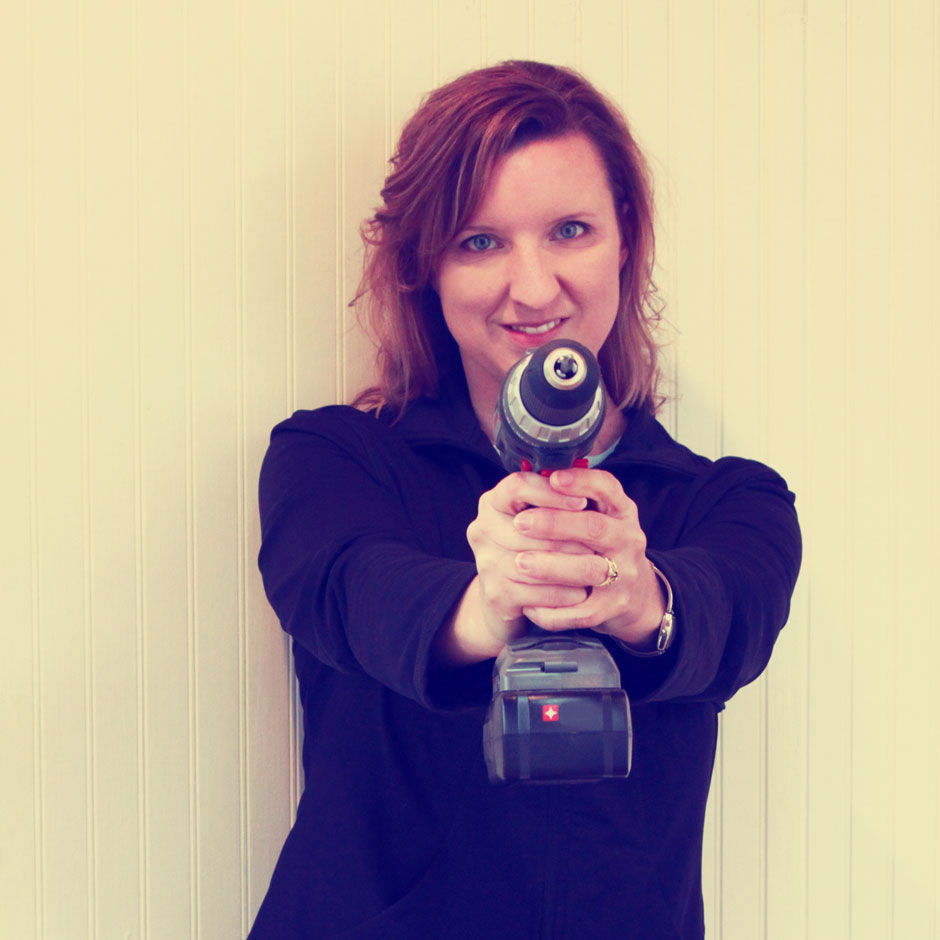 Brittany Bailey (AKA Pretty Handy Girl) does an amazing job of balancing great design with solid DIY. I wish my projects ended up looking as good as hers do.
I met Brittany a few years ago at a media event and I've been a fan of hers every since. She shares exactly what's in her tool box but I wanted to find out a bit more about her DIY background and what tools she really loves.
Who introduced you to making and building things?
My Mom and Dad when I was about four. They began adding onto our tiny two bedroom ranch. There were always pieces of scrap wood lying around. I'd ask to use them. Some ended up with drawings on them, while others were my attempts to build something.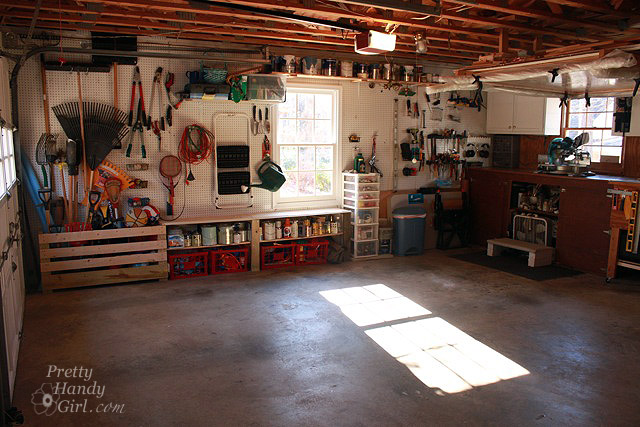 What feature of your workshop do you love the most?
That my tools fit. Seriously, I work in our small two car garage, although in an emergency we can barely fit both cars in. I have a wish to one day have a dedicated workshop that doesn't share space with the kids sports storage and the extra freezer.
In the meantime, I've utilized every inch of space with some Habitat ReStore cabinets, a giant pegboard and two rolling carts.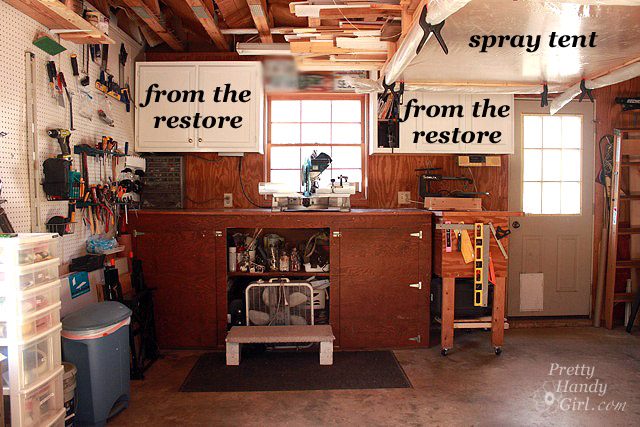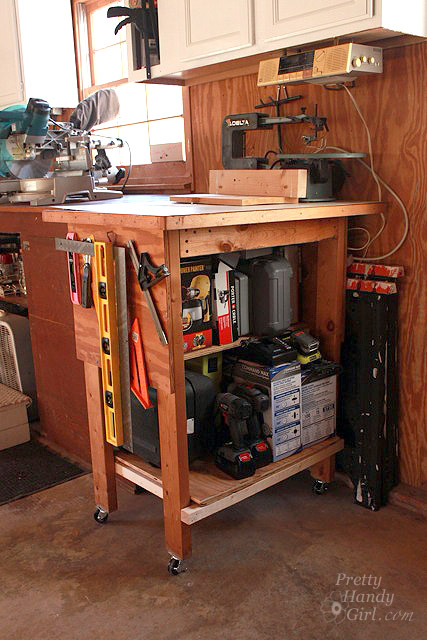 What tool(s) always stay in your toolbox and never go in storage? Why?
My Milwaukee cordless drill. That sucker is attached to my right hand. I'm headed to Dallas next week for a brand function and I will probably pack my drill just in case.
In a fire, what tool(s) would you save above all others? Why?
Okay, so as you probably guessed, my drill. But, I also have an old Craftsman bandsaw. I bought it from a retired gentleman, so it's been around for several decades. The cover and everything is metal and solid. I don't think I'd be able to replace it with anything as well built. I'd also probably wrestle my Makita 10″ Sliding Compound Miter Saw. It was my Mother's Day gift and I love it to pieces.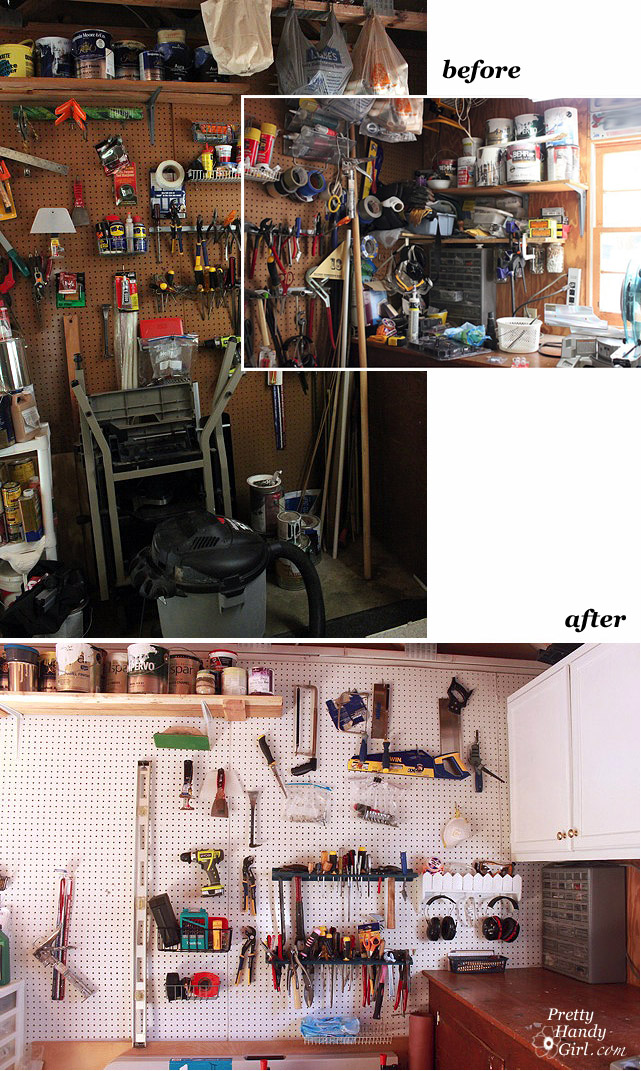 What task do you enjoy the most in your workshop?
As long as sawdust is flying, I'm happy. The smell of sawdust has a strong connection in my brain to my childhood. As long as I'm sawing and building, I'm happy.
What tool do you covet that you currently do not have?
I have a cheap table saw, but I'd love to have a SawStop.
Check out more photos from Brittany's garage workshop makeover.