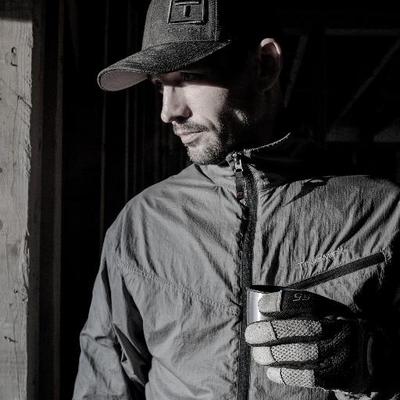 The clothing business is hard work. But Brian Ciciora, the founder of Truewerk, has found a niche with his workwear line designed for "industry athletes".
Brian's background as a product designer and home builder has been integral to creating high-performance that is unique to the industry.
Cotton denim and duck fabrics have been a staple of American workers, and European brands that have been making technical workwear for years, have had a tough time breaking through in the U.S. But, through constant innovation and understanding the market, Truewerk is thriving as a startup in a world dominated by the Carhartts of the world.
I've got the T2 Werkpant and Werkshort, which are the lightest and most comfortable workwear gear in my closet. They're ideal for the mild to hot weather here in SoCal, and paired with a base layer they'd work in the coldest environments.
I always enjoy chatting with founders who are passionate about their business and Brian is no exception. I hope you enjoy this episode as much as I did.
Read a full transcript of the podcast.
Timothy
Welcome to tool crave a podcast right chat with the best and brightest makers to gain insights on how they make and discover which tools they really use and which tools they covet. I'm Timothy Dahl, the founder of Charles and Hudson media and former editor at Popular Mechanics life hacker and this old house. In this episode, I chat with the founder of true work Brian Sikora.
Brian's background is in construction and product
design, which provides him with the technical chops to design work where and the experience to know what contractors need on the job site, protect him from the elements and allow them to perform at a high level. I learned from Brian and what it takes to start your own business and why true work believes they are the future of work where
Hello, Brian, thanks so much for coming on the show.
Brian
Great to be here.
Timothy
Yeah. So I'm just give a little bit A background here I've actually, I want to say I'm very, really impressed with what you've done just in a really short amount of time regarding creating great apparel workwear, but also just getting it out there so that people know about it. Um, I just want to share a quick real quick story this last year I go to, I go to the Milwaukee new tool symposium every year, and there was a crew of guys wearing true work that just kind of stood out from the rest. And whether I assume you guys kind of coordinated that whether you didn't, it was impressive. They looked, they looked great. And, you know, kudos to you and your team for kind of putting that together. But But in general, you guys are just, you're just killing it.
Brian
Well, we appreciate it.
Timothy
A lot of the people that were in Milwaukee symposium started out as customers of ours early on and when they were first building their followers and we've kind of, you know, a little bit all kind of grown up together. So it's it's cool to see Representing when they feel when they feel inclined to do that. I mean, it seems like a lot of these guys too. And they're, I mean, you guys are kind of hitting hitting the right stride with maybe I'm just following kind of the same people but, you know, even in Instagram stories and all the videos they're doing, they're wearing to work and they're, they're repping it and it's just natural. And that's just again, you know, all the the thumbs up to you guys because it's just seems like it's worked out great for you. And at least for me, and in my space and the people I'm following and talking to it's you guys are out there. So that that's a huge accomplishment.
Brian
We appreciate that, you know, for us, it's a community of people and it's our responsibility and to a certain extent, our, our joy to take care of those folks and to participate and help tell their stories as they're, you know, they're working hard to, to educate and to inspire and to inform a lot of the folks that were interested in helping out too. So it's a it's kind of a pretty cool virtuous cycle I think.
Timothy
Can you go back a bit into your story and kind of what got you motivated? Started with with work where it's a bit of a, it's quite a niche, especially for kind of an independence for somebody just starting out. Tell me tell you a little about that.
Brian
Sure. Yeah. So hopefully I'm not going back, you know, sort of too far here. But, you know, like probably a lot of your listeners my early days in building were spent with my father in our garage working on our cars. We had old Volvo's growing up in our old house and kind of spent all my my childhood and early teens building stuff. And, you know, sort of grew up in that environment rebuilt an old Willys Jeep, and when I was 16, and knew I always was really passionate about building and creating and had the opportunity to study engineering in school. And while I was going through that to worked in machine shops, and after school, built fuel cells and data storage devices, medical devices and just spent almost my whole life building really cool stuff, and it's been awesome. When I was I guess it was 2007 2008 or so. Company I'd been working for I was actually in the sales side of that business and you know, ironically sort of probably made more money in that than I have any other part of my life but didn't really enjoy the company folded and I had this kind of cool opportunity to go up to Winter Park in Colorado. So the kind of the ski resort area and build a couple of townhomes up there and getting back to kind of my roots in building and is those houses kind of wrapped up, I was doing furniture, working with arborist down in the Denver area that would take down old trees and then I would rough cut those into tabletops and they build steel frames for them and was building who's buying steel from local metal fab shop up in Winter Park and they kind of talked me into doing a bunch of metal fabrication for them and was kind of having the time of my life to be honest with you. It was it was reconnecting with, you know, community people that I love and in the trades and all the passion that comes from creating and building in the sense of purpose around that and At the same time, I'd kind of noticed this was 9000 were winter parks about 9000 feet in the middle of winter in elevation. And so you know, we'd start our days up there and we were wearing traditional kind of cotton canvas clothing, denim and you'd go out in the snow in the morning and you'd watch the you know, sort of the waterline your pant leg would start to soak up moisture and it come You know, early afternoon, the sun would start to go down and that would turn into a big icicle around your leg. And it was kind of the way it was, you know, you'd hope it would be dry by morning. We just all sort of assumed that was the the nature of it. And about the same time I'd also been doing a bunch of climbing and skiing and took a trip to Europe. And I think I was probably in Germany or in Austria or something and looked around and sort of realized like the guys there were they were all building and working and stuff that it was it was technical is the you know, North Face and Arctic clothing that I was climbing and skiing on and it sort of dawned on me like why are we not using these fabrics, for for construction and for building and so, you know, I kind of came back to the states and immediately switched and for, you know, a few months I was, you know, using those types of fabrics and products in the building trades. And at about the same time I got a, I got a call from some friends of mine at a company called back country access that makes no safety equipment down in the boulder area. And so the long story short, I ended up taking a job down there building these airbag systems, think about like, basically a big pillow that deploys out of the top of a backpack if you get into an avalanche and they kind of float you onto the surface and so I went down there extensively for two weeks and that turned into two months and six years later, I was kind of running all the product design and product development for this company. We're making these really technical, you know, backpacks that had like a 2000 psi compressed gas cylinder interesting. Like a venturi and you know, the people that are in the building and engineering thing, it was super cool deal. We ended up selling that business to ki two in 2013 or something and I kind of had this chance to Step back and figure out what I wanted to do next. And, you know, true work was sort of the confluence of a bunch of these things where, you know, I'd spent a bunch of time building backpacks and soft goods. So I had this, this experience in that world. And I was really excited to get back to working in in the trades and working with that community and this opportunity to build really Technical High Performance work where was still, you know, just not being addressed by the US manufacturers and us brands. And so that was kind of how it got started. 2015 I think we launched our first little four piece collection just to see if it was something people were interested in. And it's kind of snowballed since then.
Timothy
Yeah, that's a that's a great story. I mean, like it says, your work where in a sense is in your DNA that you've always, you know, had consideration with, with what you're wearing regards to the application, you're using it in, whether you're, you know, wrenching on your your Jeep in the garage, or building homes. It sounds like you really have had a better idea or better, maybe a perspective on workwear, then maybe some maybe designer who maybe just comes up Nestle manufacturer or start designing clothes first and like application. Second, it sounds like you kind of have gone the other way.
Brian
Yeah, I think that's that's totally the case. And I'll be honest, like in my career in product design and product development, that's always been, you know, kind of a core if you're, if you're not a first hand user, and somebody who can appreciate the features of the product, it gets really hard because you have to, you have to rely a lot on empathy and like trying to imagine what people want and what they do. And, you know, and for us, it's there are when somebody comes to me, and they say, Oh, geez, you know, it'd be great if we had this pocket for this reason, or, you know, what, if it did this, I'm like, Oh, yeah, of course, like that would be that would be awesome. I understand exactly why that is and you know, prototypes get tested and the refinement of the product. It's just got to be grounded in the job site in order for it to work at the level you wanted to
Timothy
write. Right? It's interesting how you mentioned Europe, because, I mean, I have similar experiences, you know, Going over there and kind of seeing these work crews that they actually they look really sharp and it looks like the gear they're wearing is set up for you know, I've been there when it's when it's cold when it's wet, rainy, they're not wearing denim and you know, cotton, you know, tops, they're just there looks like they're ready for kind of any continue to the elements work through it. But, you know, at the end of the day they have something that's that's like you said, like you said technical, a technical approach to that, and they're all wearing the same uniform. So that's, that's interesting that you kind of were inspired by that.
Brian
For sure. Yeah. And I think you know, there are parts of that that are that are frankly inspirational and places and things that we can learn and adopt from and, you know, and there are parts of it that frankly, I think we're doing, you know, have the opportunity to do better than what they're doing. So I don't know that. We just got back from the APC show in Germany in early November, which is like every other year massive workwear show and it's kind of interesting to watch how you know, the first time I went there, I was just totally blown away by like, Oh my gosh, we have so much ground to take in terms of the standard that these guys are putting Relative to, you know, what we were producing. And it's cool to go back, you know, a couple of years later and realize that there's really only a handful of brands in the world today that I think are, you know, as technical as the product that we're putting out. And so, you know, I think Europe is set the standard for years, but I think, you know, our objective is to certainly surpass what they're doing in if not now in the not too distant future. Why do you think
Timothy
Europe is kind of ahead of ahead of us on that, like, you know, it seems just, you know, workwear and the technical aspect of it just hasn't, it's still you know, growing it's still the awareness of it is still you know, behind what's happening over there. Why do you think that?
Brian
Yeah, I'm sure there's there's a number of pieces to this. I think, you know, part of it is that there is a we have a few American brands that have been very heavily invested in kind of a, you know, a vintage or a classic aesthetic and have spent a lot of time and effort convincing people that cotton, duck and denim are These these really durable, you know, amazing work fabrics. And that was true 150 years ago in Hamilton Carhartt. And you know, Levi Strauss set out to try and revolutionize work were in the 1800s. If you think about the transcontinental railroad and the Gold Rush, like Hamilton cart, Levi Strauss, these were tech innovators of their day, right, like they took, they took this, you know, 10th fabric that was used for covered wagons, and they adopted it to work where and it was, it was brilliant, you know, Levi Strauss patented the rivet they were they were on their game, and, you know, unfortunately in the US work where innovation kind of stalled, right, yeah. gortex and North Face and Patagonia and you know, these other brands in the 80s pioneered work, climbing, you know, tech outerwear into the climbing and skiing markets. We watched underarmor bring this to team sports. We've watched kuyou and, you know, Sitka Jason Harrison what he did with with Sitka and kuyou in the hunting market recently, you know, Certainly more recently, it's every other segment in the outerwear space has seen the, you know, sort of modernization, but work where has unfortunately kind of been left behind. And, you know, it's our sort of our belief that the people who are, you know, working to make civilized life happen should be the first not the last to benefit from, from tech innovation.
Timothy
Right in the market is just, it's a huge market. And these people are all I mean, there's and people are going through these clothes, it's not like, I mean, it's not just a one off sort of outdoor stuff. It's, it just seems like there's like I like as, you know, a big opportunity here for you guys to kind of just grasp it, take it and run with it.
Brian
For sure, yeah. I mean, that's that was sort of what we what we thought would be the case. It's, it's what, in what we're seeing happening, and I think, you know, part of it's a product opportunity, and we're certainly passionate about the the detail and the technical performance aspects of what we're building and I think the other side of it is that You know, as a brand, we view ourselves as part of the community and there's a there's a broader discussion to be had around the trades and industrial athletes as we sometimes refer to our customers in turn, it's there's a whole new generation of people that are that are coming into the trades and to being industrial athletes as a way of life. And, you know, for me, I know personally, there's my greatest periods of my career have been spent on job sites, building with my hands and in doing that type of work. And it's, it's a, it's a way of life that I think is very, very much not understood, in particular American society today, there's a lot of focus on going to college and getting jobs at Facebook and Google and, you know, the reality is that the quality of life that's afforded by those types of opportunities is just in many cases, nowhere near the quality of life that that our customers enjoy. And so, I think a lot of you know, as a brand and as we look at what we're trying to do, and Half of it is around the product innovation. And the other is is about trying to, you know, really protect and promote and empower the people that are wearing our product and that are part of our community.
Timothy
Right, it sounds like you're singularly focused on on your core user, which is important. It comes through when you're, when I'm reading the tags when I'm reading, you know, the insert on the, the garments, it's, it's very clear that, hey, you're all about, you know, these men and women who are in the trades who are out there every day. And you know, I appreciate that as opposed to maybe some of these other as you said, the cards Dickies of the world, they've been doing it for years, but then you have like brands like Patagonia kind of jumping in putting their toe in the water and kind of saying with us try this and see what it says but doesn't seem as authentic and to me it doesn't seem like maybe that's why they haven't it hasn't picked up like maybe they thought it would they just they saw an opportunity and we're trying to go for it but it seems like you guys are definitely just you know, focused on that and I know we can, we could speak for probably at length The trades and the opportunities there for, for younger people to get involved in, like you said, like you put it with the with the lifestyle and the opportunity and you want to run your own business to, to invest in yourself as opposed to, you know, working for a tech company or going going that direction. That's something that, you know, people don't really know or they're they're not aware of, and it's not really discussed.
Brian
Yeah, you bet. You know, it's just exciting to see, you know, people who have options, young men and women who could go into any career they wanted, and, you know, to see them increasingly taking the path of, you know, this way life and it's, I think, on balance them and their parents and their community recognizing that of all of the the options of Florida to them. This is this is the path in the sense of purpose that comes from building the, you know, it's a whole way of life. And when they put it all together and they see what's happening. It's I think we're starting to attract a new group of folks who who are going to make a big difference in this industry over the next, you know, the next however many years.
Timothy
Yeah, I know that I mean, everything sounds like you guys are on the right path. That's awesome. I know that, you know, from my experience my just a little background, my wife, she started her own clothing line. We lived in New York about 10 years ago. And so I was kind of along the ride with just from, you know, putting together samples from figuring out production from, you know, the marketing sales aspect of it, and it's a you're in a crazy, crazy business crazy industry. And, you know, it's something that, you know, we look, she kind of it was like, pretty much her run was a Ford 809. And, you know, she went from hand beating tops in her in our apartment to you know, delivering to Nordstrom and, and the Bloomingdale's of the world. So, you know, that was a it was a really quick fast trajectory and figuring out you know, how you're going to meet the demands of an order things like that and, and, and that part of it is something that Don't feel people realize how difficult it is to get to where you've been and to see, okay, you've now you know, to work is now on, you know, being seen in front of, you know, thousands of people every day, you're selling X number of units, you know, but to get to that it's I understand it's a it's a journey in a hall, is there any part of that story that you can share that kind of these serendipitous kind of things that come together and say, Okay, this is, you know, maybe unexpected parts of production of making a sample and, and I mean, we still remember when our fondest memories is putting a sample together, getting it sent back and being like, this looks totally different, you know, and like a where do we go now because we have to deliver in six weeks or something. Any anything like that, that you can share regarding kind of some of the early days of have to work?
Brian
Yeah, I mean, there's, there's so much to it, right? It's cool that you know, you'd certainly lived it.
You know, there's, I want to say this, I mean, I think so much of great product design and building things as a product. have tried to start small and make sure that you're getting the basics right before you start to go too fast. And so, you know, we're, it's hadn't been at this for, you know, dozens of years. But we really took our time early on, I think our TT pant, which is our flagship pan has been through, I don't know, a dozen different iterations that, you know, we've repeatedly tried to refine pockets and fit and and I kind of used the term, we've got no sense of implied perfection, right? We have nothing we have nothing we are doing right now. You know, we don't look at it and say, Boy, that's that's it, we nailed it. So for us, it's a lot of you know, continuing to listen to our customers and taking in feedback and using the product and continually trying to make it better and I think our supply chain is a really important piece of that. We've engineered a lot of the supply chain to provide us with a lot more versatility than what you We get from the traditional apparel manufacturers where people are just sort of writing purchase orders and they're sending them overseas and then they're waiting to see what comes back. I mean, I spend probably on average over the last 12 years, I've spent two and a half three months overseas working hand in hand with our supply chain and it just takes a really hands on approach and you know, anybody that's built product, a lot of your you know, from from houses, to, to apparel knows that if you the level of detail and the amount of sort of performance you get back is related to how much effort you put into those details. And so for us, it's a kind of a labor of love, I guess.
Timothy
Right. How does it work in workwear how, what is your approach regards to, you know, putting together a collection having seasons are you like, like selling yourself? Like, I just, I guess, only because, you know, my experience that we had was, you know, we had, we had to come to the collection like every couple months And are just always working on the next collection. And, and, and then selling of that and all of that. And so it's just like a boom, boom, boom, boom, and then as you know, having the capital to produce it to get it up. So how does it work when you have like the T two and, you know, you like you said you have different iterations, but it remains the same, you know, the name stays the same, but maybe, you know, just it's just, it's it's so differently, you have different features. Is there is there are you beholden to a seasonal sort of thing, or is it like, hey, people want they love the teacher, they want to keep coming back for it, and hey, here it is always here.
Brian
Yeah, that's a really good question. And this is a really interesting aspect to work where that really separates it from almost every other type of, you know, sort of fashion or apparel, we, we really think of our products as tools, not as not as fashion. And so when you think about we're not trying to create new, you know, new collections, new styles, new fashions, in really in any sense of urgency, our objective is to try and get the basics down. Really really well and so you know we don't have any pressure Frank we're a direct to consumer brand so we don't sell through retail so we don't have a you know, wholesale retail seasonal cycle that we're trying to hit. We don't have you know, retail stores that are trying to, you know, fill orders we basically get to work on a product until it's until it's ready for release and at that point, we'll put it into the market and as it needs, we can update it and we just have a lot more flexibility one by virtue of things work were being kind of a unique animal in this regard. And then to being direct to consumer we we have a lot more flexibility to release products, kind of when they're ready and not not on some schedule that's dictated by a wholesale channel,
Timothy
right direct to consumer model I'm sure it has its its its drawbacks, but just sounds like a dream compared to the wholesaler retailer relationship, the pricing and just in all of that, it just seemed that the margin I assumed it would be so much better just sounds like that's the way to do it and that those tools didn't really exist when we were doing it. And there was push, there was pushback from from wholesale from retailers regarding, if we wanted to sell or sell our own product through our website. The a lot of times they would say, No, you can't sell this one. And they were just sent me know, they were price sensitive. And so you know, they were making a big order, and we weren't selling that much anyway, so um, now it just it's great that the way that script has flipped, and e commerce is just every year just growing and people are used to ordering online and, and so that just sounds like it's like you said it just takes you out of that, that vicious cycle that that the retailers have to go to have to go through.
Brian
Yeah, no, you're exactly right. There. You know, there's a handful of real big benefits to being direct to consumer and certainly the margin structure is one of them. At the end of the day, we don't end up with a ton more margin in you know, it's being kept by the business but what we're able to do is you know, so you Think about like a traditional wholesale model, people will take their cost of goods and multiply by somewhere between four and five X to get to your your retail price. And so you're taking cost of goods. This is, again, a traditional retail model, you take your cost of goods, you multiply that by two, and you get to your wholesale price. And then your wholesaler, whether that's the retail store that you're selling to, most likely, they will do what they call keystoning, which is basically double that price. And so the store you're buying from if you're a consumer is generally buying at half the price that they're turning around and selling it to you for which is frankly a lot of margin. And I think we we look at that and just think you know, as a as a brand, are we able to deploy that that those dollars in a way that better benefits the customer than simply putting it into a big box store. And so you know, we're able to take and spend most of that, frankly, goes into fabrics will spend probably somewhere between two and five times more on A yard of fabric than a traditional workwear brand might. And so much of the function of the product is driven by the performance of the fabric. And no matter how you try, you can't, you can't buy great fabric, cheap. And so having a business model that allows us to invest in the fabric is pretty hard to, it's hard to compete against. I mean, basically, if you're, you're selling through wholesale and retail, you're forced to either if you want to match our price, you've got to buy cheaper fabric and less lower performance garment. Or if you want to match our performance, you're going to probably be somewhere between 30 and 50% more expensive. So those are the upsides combined with you know, I talk a lot about rate of improvement, how fast are we getting better? And the connection we have to our customer. If we put a product into the market and the fit isn't right, the pockets aren't right. We know about it the next day, I mean, people will start calling and emailing and we get that little Within 24 hours, if you're selling through wholesale, I mean, how long would it take from the time that you guys shipped a product to one of your wholesalers for you might get feedback,
Timothy
and then it has to go through. They usually go to the retailer first, and then it has to trickle down to you. And if that ever happens, it's Yeah, that's great question.
Brian
Yeah. So it's, you know, I think, as much as anything, that feedback from our, from our customers, it just allows us to get better faster than anybody else. And I think if your goal is to be the best in the world, you know, fundamentally, it's getting better, faster than everybody else. Right. So that's that retail model. You know, the downside is that it's harder to get the brand out there. And so, you know, we we rely on word of mouth, we've been, you know, so grateful for all the people who have helped us, you know, even just telling their buddies about the company because we're not able to just drop it into a big distribution channel. And so, you know, it's slower for us. It's a little more methodical, it's, but fundamentally, I think it's you know, it's consistent with how we believe good businesses should be built, you know just kind of one one satisfied group at a time.
Timothy
All right. So talking about the current collection right now how many pieces you know what is it consist of go through that.
Brian
Yeah so you know the the core you know, line for us is our tea line and the way our numbering works like we have T one pants and T two pants and T three pants and that basically the bigger the number the warmer the piece. So like our T for work hoodie is basically a park and we've got folks that are wearing those on cell phone towers in the middle of Minnesota 200 feet in the air in the middle of winter and it's a it's a piece it actually has an event in the back that allows you to clip a door sill attachment to it so if you've got a fall arrest harness, like you might use on a tower, you can actually wear the jacket on over your your harness and then you know all the way down to the T point five where Cody which is our you know our best selling summer weight top. It's a UPS protective son hoodie and that's it. That's one step up from sunscreen. So the T line is our our kind of really broadly applicable performance driven work wear line and it's largely architected to work as a system, which is actually kind of different from the approach that most other workwear brands have taken where, you know, you buy one big jacket over here and you buy a pair of pants over there and you try to put them all together and you end up with layers that don't match, they're too big, they don't slide next to one another. So our T line is architected so that the base layers like a 2.5 work hoodie will fit in and work together with mid layers, whether that's the quilted jacket or the the fleece pieces that we make. And then of course like our T three work hoodie, which is our probably our best selling outerwear. Top is designed as a is kind of an extra layer, an outer layer to bring the whole system together. So that's the the T line. There are two other kinds of collections, if you will, that that are on either side of that one is called the x line. This is these things that are the X in the IE do lines are kind of in development and will be become bigger pieces of what we're doing over the course of the next year. But basically every EDR stands for everyday ops. And it's a kind of slightly more casual still, you know, performance we're using fabrics was stretched to them, they're still technical designs. But a little bit more what you might wear if you were a general contractor who's spending a bunch of time in an office and then needing to be on the site, maybe less than somebody who's doing, you know, framing work. And then the the x line on the other side of that is our kind of ultra technical line. So there are a few pieces that are in the works right now on the X line that would be kind of niche oriented. They're not mass market in the same sense, but they'd be really appreciated by a small group of people who are doing something that's just really specific. And so you know, that's, to a certain extent, the x line is also my playground to look at new products that were just you know, we're super excited. About but we're maybe not ready to put into or don't belong in, like the mass market position that the T line is in.
Timothy
Right. I'm actually just on your website right now in the video, transit pant that looks new, it looks sharp.
Brian
Yeah, so that's a that's kind of an interesting piece. We literally just put that on the website, you know, probably seven to 10 days ago. And it's it's kind of a cross it's like kind of a work jogger. The concept here is that we've we launched our T three work bid last year and it was just way more demand for that than we than we had anticipated. It was actually a tower climbing customer of ours and again, in a tower industry that almost forced our hand to make it they're like you guys got to build this and so we were like fine, well we'll make them for you. And we designed it and you know, when you look at work bibs, insulated pimps what's out there is is really awful if you're trying to do something that's physically demanding requires a lot of mobility. And so you know, the T three bib was this you know, high, high mobility You know, redesign of the classic bed very technical piece. And what we found was that the guys would they get dressed in the morning and they, they'd want to wear kind of a mid layer in their truck. And then when they get to the jobsite, they want to be able to throw the bib on over that. And so the transit pant was sort of, it's basically like a jogger, if you will, that's designed to wear underneath a bib or underneath another layer in the wintertime. So you can you can wear that in the truck. And then when you get to where you're going throw another layer over it, or, you know, it's a great jogger piece, and I think we rock them around the office and we'll see where it goes. You know, so far it's become I can always tell a little bit when I see everybody in the office, sort of adopting the pieces and that's, that's one of those that's so far been a hit. We'll see where it goes.
Timothy
Okay, so regards to the whole collection. Here. Where do you see exposure, something you can share regarding expansion, it seems like the natural just in general area the natural is going to women's side. Is that something that's maybe down the road where you can emerge focused on what you're doing right now?
Brian
Well, yeah, I think women are a critical part of our community and the you know, we say basic, we've never really thought of ourselves as a menswear brand. Our sort of ethos is around building really Technical High Performance work where and the fit of the product is critical when you're talking about how well it performs. And so as we look at the future, we are we're working on a women's fit line. Imagine, you know, basically our core styles built in a in a fit that's made for women. And I think you can, you know, expect us not to be doing any kind of color shrink and pink right where you cut the sleeves off really short and make, you know, custom women's colors and that's not really what our market wants, and of the women that we work with. They want product that performs as well as all the things that fit them in. They just want it to fit them. So, you know, we're working on that. And, and it'll be an important part of probably what comes out over the course of the next year.
Timothy
Yeah, it is the the EDL. On this new pan. Is that something? Are you going to maybe go into more base layers as well? That's similar.
Brian
In terms of the, you know, kind of layering, yes.
Timothy
Like,
like you said, like you said the system. Yeah. So,
Brian
you know, you basically are critical, right, and we make we make a pair of underwear we call junkies, JU nk ese. And the, you know, it's funny, even when we're talking to like, big companies that we might supply uniforms to. They're like, what are we gonna buy underwear for our guys? Like, that doesn't make sense. And I get that there are limits to this. But the reality is that if you're spending if you're spending money on high performance, mid and outer layers, but what's next to your skin isn't performing correctly. You're you're kind of really limiting the ability of the overall system to function. Well, you got to get the foundation right and So, you know, whether it's our junkies underwear or the transit pants, or our 2.5 layers on the top, it's really important that you start out with the performance foundation. And so yeah, I mean, think you can you can assume that we're going to keep pushing on that.
Timothy
That's a Yeah. Sounds like there's so many, again, so many different opportunities to go with, with product market everything so, so yeah, this is this is great. Any anything else you want to speak to regarding the brand regarding your future? How? I guess I want to make it clear that true work is tr u e. W e rk.com. And that's the best place for me the best only place for people to to, to check out your gear, buy the gear.
Brian
Yeah, that is by far the best place and should have a lot of our information there. You can find us on Instagram, Facebook, certainly connect with us that way. And, you know, they think you know, a lot A lot of our future is about trying to continue to protect and promote and, you know, empower the people that we we work with and so you can expect us to be you know increasingly involved in discussions related to you know, whether it's the skills gap or the we talked a lot about safety in our industry and I think you know a true work there's a there's this you know related concept of health and recognizing that I often say you can't pay a 30 year mortgage on an on an eight year career and so you know, our Ben tears and making sure that the people in our community are able to live and enjoy the lifestyle but I think the the trades offer and stay healthy through that process. So from a product side, you know, expect ups protective fabrics from the sun, expect expect us to be working on protection for knees and for things that affect overall health, not just kind of the catastrophic safety that normal PP is designed to sort of enable,
Timothy
right I mean, I totally glossed over that whole portion of it kind of got into the, the weeds with with the fashion and that sort of that side of it. But you know, you're you have To design clothing that people are wearing belts over that you said, putting pads over have to deal with different types of footwear. In all of those, I guess, you know, there are challenges, but there also have to be kind of fun to think about, but you're the fabrics going back to the fabrics that you choose, if you know that rubs and after a few wears, it's already starting to, to, to come apart. I mean, again, those are those are considerations that most you know, clothing designers don't have to worry about. How does that work with me going back to two tools? Is that something that you guys test in your office? How do you how does that
how does that work out?
Brian
Yeah, I mean, there's there's pieces so you know, I mean, we're, we're building a lot of our technology on the on the shoulders of the outdoor industry, you know, folks that are using because, you know, to a certain extent, that's where the tech of the the the fabric exists today, but like Take, for example, our 2.5 fabric, it's a super lightweight, highly breathable knit fabric and you Anybody that's worn like an Under Armour polo shirt or t shirt and tried to go into you know, into a job site you get these little picks right like it snags and then the little line goes across and it may not rip entirely but it doesn't look right afterwards and so, you know we spent months engineering the that fabric to withstand the resistance that you need to be on a job site. And you know, even details like we focus a little bit more on moisture permeability or water vapor permeability in that fabric than than wicking because if you're if you're wearing a moisture wicking t shirt, and you're going to go for you know, let's say an hour jog, it's no big deal if it soaks up a lot of the moisture in your body might have to perspire more in order to keep up with the sort of the cooling it's trying to do. But when you string that out over the course of an eight hour day and five hour or five day workweek, six day work weeks over a summer, the the additional dehydration that comes from fabrics that do nothing but wick and they don't breed well starts to sort of Add up, right and so all these details that we're looking at when we're engineering fabrics and designing garments are meant to try and improve the overall health and quality of life of our customers, even beyond just, you know, sort of the basics of is it going to hold up right, we should be looking for, to a certain extent, you know, durability at this point in the game should be thought of almost as table stakes. If you're using polyesters, and nylons and modern fabrics. Keeping high, you know, high abrasion scores isn't really that hard. If you're still using denim and cotton and duck. It's really hard. But, you know, modern fabrics hold up really well to the jobsite. The question is What else can we be doing to improve the quality and the productivity and the comfort of the people wearing that garment? And that's that to us is you know, kind of the next frontier of work where and you know, and frankly apparel in general and I think not to go too far with this but I you know, our objective here isn't is to just catch up with our terrorists and with North Face and with you know, Whoever those those kind of leading technical brands are today but we think work where, you know, should be back in front and and really leading the technical apparel side of things way beyond even what Under Armour in the, you know, pro athletes are getting today. Right. So
Timothy
if somebody had some tips in regards to bind workwear obviously, you know, you feel like you can speak to true work but just to speak maybe to work where in general if somebody's you know, considering a new pants, a top jacket, what should they look at in regards to the construction, the fit the you know, all those there? Are there some key pieces, some key things that somebody should look at before as they're making that purchase?
Brian
I mean, I think one of the pieces of advice that I would give is that Think, think about what you're wearing as a system. You know, rather than just going out and buying a jacket here and a pair of pants there and maybe, you know, a hoodie over there, you know, consider the whole system and think about how That's going to work together are you going to be able to get lots of versatility out of this, most of the people that we serve their, their climate, the environment, they're working in changes daily, if not hourly. And so if you're buying, you know, one big heavy jacket, and that's all you have your, you know, for most of the time either going to be too hot or too cold, if you've got to take it off it, so think about the entire system and how it's going to work and how the layers are going to interact together and kind of think about things holistically. And recognize that there are the functionality of what you're purchasing. And I think this is what we see in in kind of the next generation of workers is they think about these garments as as tools. They recognize that they affect their performance on the jobsite, their comfort, and they also affect how they're perceived. And I you know, this is a little bit of a tangent here, but when you think about the apparel that we are designing To a certain extent, we're sort of getting to, we get to design the costume. And it's kind of a weird word, right? But what what the character in a play or in a movie wears, says a tremendous amount about the role they play in that in that scene or in that in that movie. Think about what you're wearing, and think about what it says about who you are, and the role you play in society. And I think this is a major piece as we look at trying to, you know, sort of help society recognize the significance of our customers of industrial athletes and the role they play. It's important that we're we're sort of dressing ourselves in a way that that exemplifies and it sends the message that you know, we're significant in this matters. So dressing professionally, I think the aesthetic matters.
Timothy
Yeah. Now those are all great advice. I mean, going back to, to the system is and just you know, you And being feeling good about yourself when you're when you're wearing something no matter what you're doing. So that's great. Yeah, Brian, I appreciate your time here. This has been this has been eye opening, it's great to kind of get, you know, background into clothing that I think a lot of people just they don't put a lot of thought into. But obviously, there's a lot more that goes into it that can kind of like you said, increase your performance. And it's it's important no matter what you're doing.
Brian
Absolutely, to me, thanks. Thanks a lot for the questions and you know, appreciate all the support from you and from the rest of the community. It's a it's a it's not something we can do on our own and certainly encourage people to be in touch with us. Let us know what they're what they're liking what they're not liking. We're here to serve, serve you and in this community, and we appreciate and we're proud and honored to do it. Sounds good, Brian. Thank you. Alright, thanks. Thanks, Tim.
Timothy
Thanks for listening to talk rave. If you like the show, please rate and review us on Apple podcasts or wherever you're living. listening. Follow along with us for guest updates on Instagram, Twitter and Facebook at tool crib. And feel free to email us at podcast at tool crib comm for guest suggestion, or just to say hi. Thanks again and see you soon