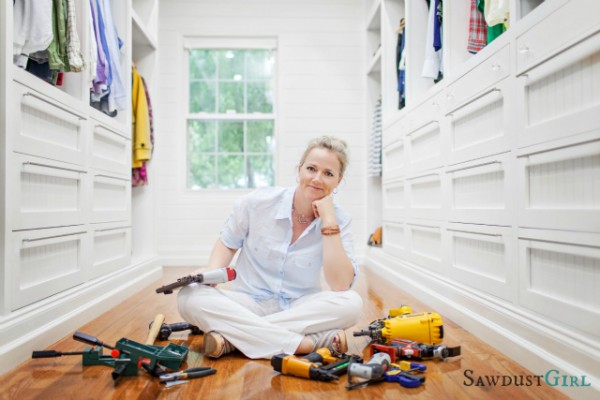 "Build like a girl.", says Sandra Powell, who is the writer, builder and designer behind the popular DIY blog, Sawdust Girl. She's remodeling her fifth home and has the rare ability to design and build a home.
She's also a DIY expert and on her website she shares a ton of do-it-yourself plans that are thoroughly tested and include a cut list, drawings and tools needed. One of my favorites is her rolling air compressor cart and storage bench and cabinet.

Who introduced you to making and building things?
I grew up on a farm – I think I came out of the womb making things. I "Built" furniture for my dolls. I made forts out of couch cushions and bed sheets, then bales of straw, then parts dragged together from the scrap yard and wood scraps.
My little brother introduced me to cabinet making about 13 years ago.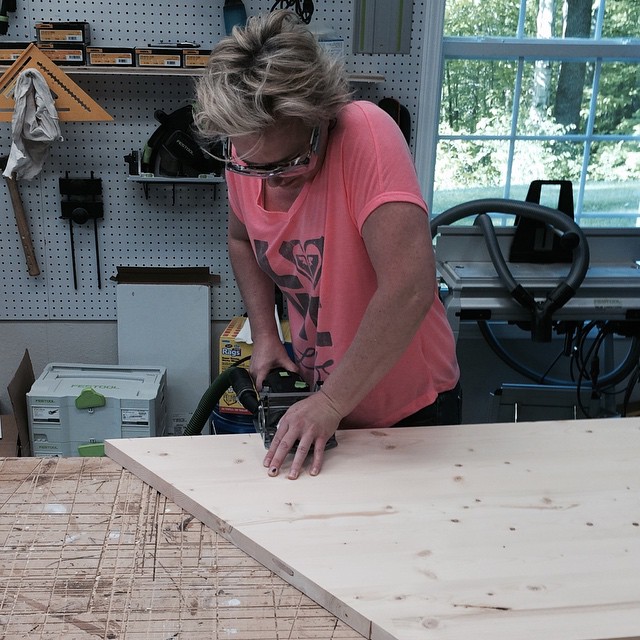 What feature of your workshop do you love the most?
My 6'x8' assembly table/outfeed table.
What tool(s) always stay in your toolbox and never go in storage? Why?
I use my Bosch impact driver on a daily basis. It has three settings so it can be an impact driver or drill without the "hammer". It's smallish and lightweight, fits well and feels comfortable in my hand.
In a fire, what tool(s) would you save above all others? Why?
If my workshop caught fire I'd probably break my back trying to save my SawStop table saw and my Festool Kapex (miter saw) both at the same time. I think I equally respect/love them both.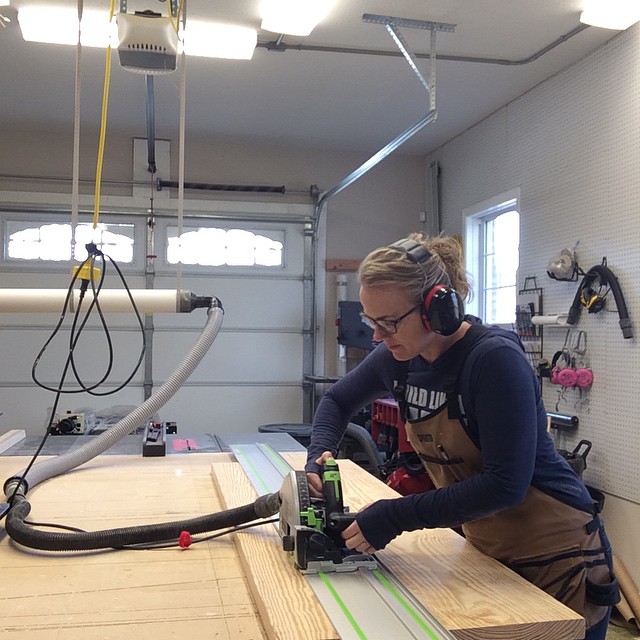 What task do you enjoy the most in your workshop?
The most exciting thing is walking into my shop after my third coat of tung oil has cured on a project. That third coat is almost always the one that tops the cake!
Also, I enjoy routing beading. Maybe because it's one of the few jobs I can do on the router in only one — which must mean I find it annoying to have to take several passes on larger cuts so it's not so much a "what I enjoy most" but a "you don't know pleasure if you don't know pain" kind of scenario.
But it's something.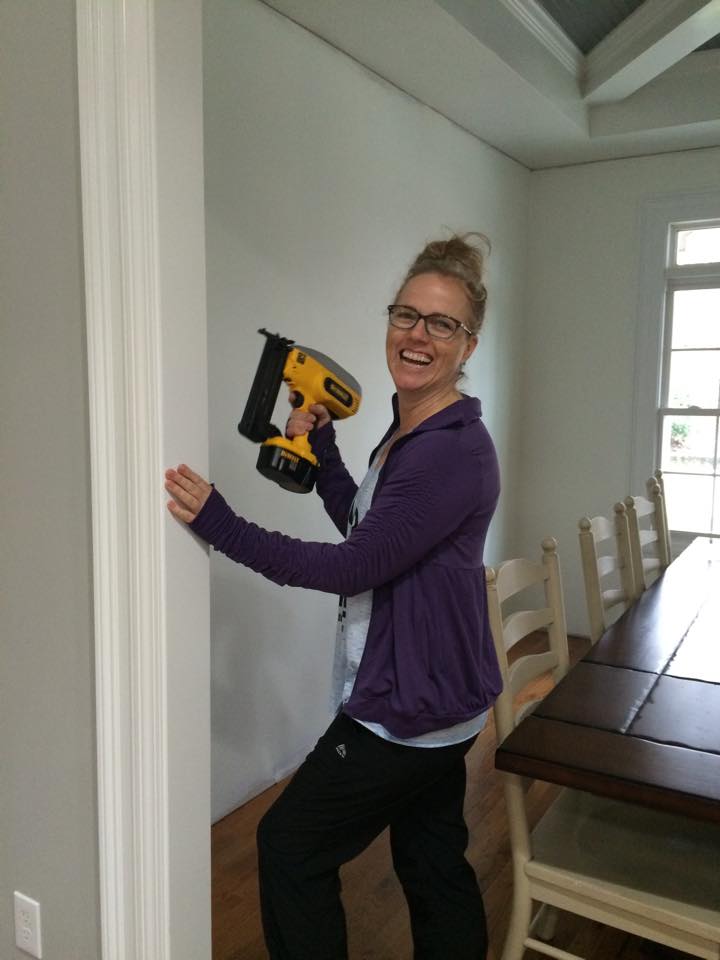 What tool do you covet that you currently do not have?
A MUCH better band saw. I haven't done the research on which one I should be coveting but I'm pretty sure the one I own is scraping the bottom of the barrel in the band saw department.
Follow Sandra on Facebook and check out her weekly YouTube videos including her amazing closet build shown below.