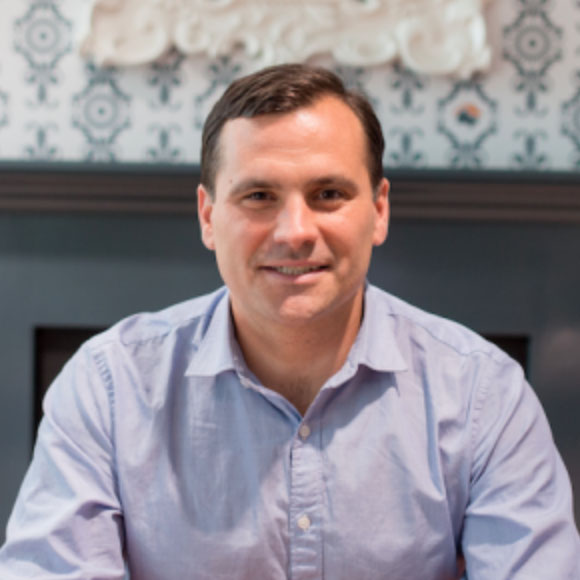 In this episode, I met up with former This Old House colleague, Dan DiClerico. Dan spent 10 years testing gear and products at Consumer Reports and now is the Home Expert and Smart Home Strategist at HomeAdvisor.
Dan shares his thoughts on the current state of smart home technologies, the best approach to bringing smart products into your home, and his personal experience renovating a 130-year old Brooklyn brownstone.
Dan's favorite smart home device is his smart smoke alarm, but he recommends a video doorbell as a great gateway smart home product. Video doorbells are easy to install and users can immediately discover the benefits of connected technology from day one.
Read the full podcast transcript.
Timothy
Today I met up with former this old House colleague Dan DiClerico ago. Dan spent 10 years testing gear in products at Consumer Reports and is now the home expert in Smart Home strategist at Home Advisor. In this episode, Dan shares his thoughts on the current state of smart technologies, the best approach to bring smart products into your home and his personal experience renovating a 130 year old Brooklyn brownstone. All right, Dan, thank you so much for joining the podcast here. Hey, it's great to be here. I know we go back quite a few years, and it's kind of amazing to think about how many years regards to this old house, but, um but yeah, and it's fun to see how your career has gone from Consumer Reports, which you were there for quite a while.
Dan
I was there for about 10 years prior to coming over the home advisor in 2017 year.
Timothy
Right? And that's, you know, with consumer Reports my family has been a longtime subscriber, and what's interesting right now, I see so many of these product review websites. But Consumer Reports to me at least still maintains they're kind of the top dog in that at least to me, in regards to when I think about somebody telling the truth about something and somebody doing that. And so, you know, I've always just admired. Know what you guys do what you guys do over there?
Dan
Yeah. No, it's a fantastic organization. It was It was a tough decision to leave their, um, Didn't didn't make it easily for, you know, for the reasons you give there just just the integrity. Ah, the independent testing, Um, just a really great mission. Still have a lot of friends there, and, uh, yeah, I don't work there anymore, but I'm still a big supporter, right? And user,
Timothy
right. And so yeah, so obviously going into what you're doing right now and as a i c u Unlike the Thea kitchen shat on Twitter, even on that, a lot, but But how? You kind of And when you're kind of the go to smart home expert, which I love can you kind of speak to that now and where you're at and what you're doing there?
Dan
Sure. Yeah. So I was brought in, Um, my my title. I kind of laugh. It's a little bit of a mouthful on the home expert and smart home strategist, which I'm pretty sure I'm the only person in the entire world with that title. Um, but yeah, I was I was brought in to help the company kind of figure out its strategy in the, uh, you know, rapidly evolving smart home space. So the 1st 6 months I was there, I was just building up a lot of content for the Web site mainly directed at home owners but also professionals because more and more professionals air coming into that space trying to figure out where they fit in. So, you know, home advisers kind of perfectly placed at the right at the intersection of the the homeowner and in the service professional. Um, we really pride ourselves on being the tech leader in the home service is space, so There really is a lot going on in the industry. As I said still evolving, we're still trying to figure it out. I think everybody's still trying to figure it out at home, including homeowners like like you and I
Timothy
right, and for me personally, because we move in this home about a year ago and as we are there, so many as you know, there's so many things in regards to what you want to do, the different changes. But one of them is the technology and how you want that to integrate with, really, ultimately making your life better. Um, when it comes to security, where that comes to entertainment, things of that nature. So for us, um, you know, reading up and falling on it seems like when I'm searching for any smart home advice online, your name pops up in a lot of these articles, just great. Either you're quoted or you've written it, which is a lot of fun to see. Um, but, you know, for us, you know, that's why I wanted to kind of I'm so glad to have you here because we really love our sono system, and for us, that's always worked really well. We have it set up with our home theater system. We have one in almost every room. And it was. But before that, we never had a smart home speaker, Right? So, you know, working with an echo or, you know, anything at that communicated with Alexa. And you know, now they have that. So we turn that on. That was kind of introduction to it, right? Um but, you know, for us, it's been pretty amazing. It's funny having kids with that, too, because they I actually have a lot of fun with that as well. But you were trying to figure out now how that integrates and why that is an important piece of what we have it in our home. We have also a Google home device that connects to her nest nest camera. Right. That's kind of cool. When someone comes a door about If it's somebody you recognize, it will say their name. Even That's pretty cool. But, you know, we wish it kind of we would prefer to kind of be on one platform, But maybe that's not the right answer right now. Maybe that's coming right. Reasons I mean are we on the right path? Is that something that we should strive
Dan
for or yeah, No, Absolutely. And it's and it's great that you're thinking about it at this stage, this early stage in the renovation process. I think, Ah, lot of people make the mistake of leaving it as an afterthought. And at that point, it's a little bit late to take full advantage of the technology. Having said that, I think this this question of inter operability that you're sort of alluding to here. Where does you know device A communicate with device be the industry hasn't gotten there yet, you know, there's not. There's not the sort of killer, single app solution out there yet. I think we're getting closer and you can you know you can definitely piece it together. But it is a challenge for consumer. I think it really contributes to the kind of consumer confusion with with smart home technology. So again, it's just something we're you know, we're all kind of grappling with
Timothy
and how do you stay on top of it all, as a professional in the industry are, you obviously say you got a different different trade shows things of that nature. But, you know, as somebody who's in the industry, how do you stay on top of it? And is it something? Is there a way that I can kind of connect with? The same similar resource is
Dan
yeah, yeah. I mean, trade shows are great. There's an organization called CD A. Um, they've been around for 30 years. They're the real high end home home automation expert. So it does, you know, does tend to skew a little bit more, more luxury. But they have an annual trade show, Um, which is actually in Denver this year. We're home advisors based. So we'll definitely, um, you know, be participating that, you know, reading there's, there's there is information online. It's sometimes hard to know, you know, which you know, which which. Ah, organizations. Are you no outlet to trust? You know, we were talking about consumer reports. I think they're doing a lot of good stuff in the space. They've ah, they brought in a guy you know, dedicated solely to smart home technology, so I like what he has to say. Ah, and they're also testing products, you know, with at that same standard of, you know, independence and integrity. So, you know, CR is always
Timothy
a good source. And so how does that work there with smart home and home advisor? Could I look at home? Pfizer as again when we were looking at bids for a renovation in her house, we could just easily put her email in there. Boom. We start. I get calls within five minutes. You know, people were like, It's incredible here. They were, like, right on it. And, um, you know, there were some that, like, hey. Ah, there on an instance of, like, crime finding information, but actually found, like, you know, they were like Okay, well, if you're not ready yet, we'll call you back in three months. Six months, whatever. And they stuck to that, and I didn't Really I was actually kind of surprised. Sometimes when you put your email there, your phone number, you might get harassed or something. But it definitely was not like that. And then they were off you. The easy to make appointments and all that that process. But the smart home peace. I'm just curious. Like how? Because you obsolete. That's what you do and how that works with with home Advisor
Dan
Rights, right? So it's not something we're looking at very closely. Um, right now there, there isn't a smart home professional, per se the way there are electrician's and plumbers. There are the very high end integrators, you know, back to see dia, that sort of They're playing this space. So currently, if you you know, if you need someone to come in and install your video doorbell or, ah, smart smoke alarm, whatever it may be you'll be connected to, Ah, an electrician's or an a h back contractor who you know, is qualified to take on that job. But we don't yet have a category of smart home professional. You know, I think, simply because of the industry isn't there yet. There aren't enough of these guys out in the field,
Timothy
right? I feel like if it's something that somebody wants to come into and take off in, like, kind of own that space in whatever city they're in, it seems like there would be an opportunity there because even for somebody who's some pretty savvy, maybe it's setting up some of these things. It's could be kind of confusing with, um, with specially the doorbells and making it work through your phone and on your wife final that it just seems like an opportunity that, uh, like you said, It's not quite there yet, but it seems like it's somebody could jump in and own it.
Dan
Yeah, no, absolutely. It's It's a question of scale because, you know, I keep going back to CD and the home automation guys. They're used to, you know, $30,000 projects, $50,000. This is more gonna be, you know, 500 bucks 1000 bucks. Um, so it's not necessarily, um you know ah, winning model for them. But, um, But if you can operate at a you know, a certain scale, then you know, then it becomes, you know, potentially, you know? Ah, a profitable business model. Which is why you know, the Amazons of the world are you are looking at it vivid their their leader in the in the connected, smart home space. They partnered with Best Buy, maybe a year ago, but it just it didn't seem to work at again. We're just We're all just still trying to make sense of it and figure out the smartest strategy,
Timothy
right? You know, a company apple that we all know. They, um you know, it's just like years ago they made a splash with whatever they were going to do in the smart home space and people really looking forward to it where I'm obscures where's where they now with what they're doing?
Dan
Yeah, they've been, you know, surprisingly slow, huh? Ah, to the space. I mean there. And Amazons way out in front. You know, Google start starting to catch up. Um, but apple home. I mean, it's only in the last year, so I feel like that that they started shipping. So, um yeah, they definitely and ketchup mode.
Timothy
Yeah, I've seen the home pod right out there. I haven't really seen in anybody's home, right, But again, when they're competing with, I think it's kind of a premium product and the price points maybe a bit higher, but if you're an apple fan, maybe you'll jump on that. But I don't see you know, again we can either iPhones to connect with so no so through these APS. And you know, that's one reason why we like center so much because the third party and it's not just the hardware and so does not connect with so many different things. But, um, but yeah. So if somebody was kind of coming into the smart home and they're they're home right now, currently, maybe they have WiFi, but they're looking at, you know, what was their smart home device that could improve their life, make things easier? Is there something that you kind of say? Okay, you want to get your feet wet with something, and that could maybe grow with whatever you're trying to do? Is there a certain system or product that you recommend?
Dan
Yeah. Yeah, I think there's a lot of kind of gateway devices. I mean, I'll share my experience. I have the so knows as well, which I, which I really love. Ah, and it's it's tied into very discreet ceiling speakers. So there's kind of music and every rumor, podcasts, whatever it may be without a single wire, You know, any anywhere. Um, so I'm very happy with that system. That's a That's an easier insult at the, you know, at the renovation level, when the walls are opened up in. Um, I would, but I also have a video doorbell. Um, and that's something anybody can install. It's, you know, it takes five minutes or maybe maybe 30 minutes. But, uh, but that's a simple install. Annual. You know, you'll start. It discovered the benefits of U have connected technology from day one. You know that first ringing the doorbell. So Ah, yeah, Certainly common. Um, maybe my favorite smart connected device in my home is this is a smart smoke alarm. I'm on the road a lot. I got a couple of young kids and the wife of the nest version. No, I, um I did not follow my my own advice. Um, and I went with the product called Halo, which is now out of business. Um, and this is this is advice. I, you know, do give two homers just to go with the more established brand. So I'm gonna have to upgrade Thio the nest. This is sort of a recent development. Um, but I I loved I loved Halo. Um, it goes back to my consumer report days. I was testing. Maybe this is, you know, more information than you need.
Timothy
I love it and edit
Dan
it out. Um, but we were testing smoke alarms at sea are and we sort of identified a hole in the market, which is the A smoke and CEO detector that uses both kinds of, ah, smoke detection, Uh, ionization and electric. Uh, so Halo came along and did it, so I thought it was a great story and provides really the, you know, the best security. So I went with that product, but unfortunately said they were, you know, add a bit out of business, probably within a year. Wow. Yeah, which is which is common in, you know, in this space there are, you know, it's a little bit of the Wild West at the moment you got You got startups kind of popping up every you know, every week. It seems so. So, yeah, I didn't I I broke. I broke my own rule on Went With the
Timothy
Star. What's going todo Maybe they may be expected to get acquired at some point. They get so much, so much growth and then to sustain it need, uh, no need something. Give me me A bigger partner writes down on board. I've had a similar thing happened with, I think was a wink. Um I don't know if they're still actually around. I had a hub. I worked with the high, all right. And now lows. They kind of have dropped there. Their system is, well, Iris trying. Yes. Yes. And they had it for quite a while. I actually had a few systems. And then they did a whole iris to point No, like, a couple of years ago, and they were putting a big push behind it. The is kind of interesting that they offered a camel the term for it. But basically, if I go on there, I provide my serial number. They're gonna give me, like, money back. Like to put into some other system, huh? I thought was real nice of them. They didn't have, You know, I have to do that. But I think he understands if somebody and invest in a whole system for their home. It also, and it's gone, right? Right. Like you said, that's kind of ah, decide within crappy thing. Yeah, yeah, yeah,
Dan
yeah, but that yet, I mean, the It's an important point, I think, you know, going with with with the more established brands. This is smart policy,
Timothy
right? Talking about you. You touched on your home as well, which I've seen. There's an article in there, that kind of stocks about your renovation and you're in Brooklyn. And how you took a brownstone and just got renovated it. That What? Is that what you did?
Dan
Yeah. We didn't necessarily start out with that intention, but you know, as often is the case, things sort of snowballed. Yes, a little bit honest. Ah, but yeah, it's a three story brownstone. We initially the rental unit had been on the top floor. We brought that down to the garden level and took over the top. The top two floors, Um, with the tall ceilings in a sort of abundant natural light. So we ended up pretty much gutting those two levels.
Timothy
Well, now, when that, you know, going in that process too. I mean, what what year was it? It was original. It
Dan
was built in 18 82.
Timothy
Okay, I think we face challenges here. Our home is 1940? I think. Oh, it's it's so old. And but then you think of New York in these other areas. We're not. We're fairly new. So either certain respects respects to renovating a very old home like that certain things that you know I wouldn't face. Or somebody with a more modern home. Yeah, yeah,
Dan
yeah. Well, yeah, I mean, it takes takes some head of hits over 125 years. So as we opened up those walls, there were quite a few, um, surprises, which you know, which we fully expected, but still, you know, notched Joyce ts and, you know, outdated wiring and that sort of thing. So that's really one of the, you know, one of the core lessons of home remodeling. Just just be prepared for surprises and and budget accordingly. We probably put it 2025% budget cushion. Excuse me into our budget, knowing that these kinds of things were lurking in around behind the walls.
Timothy
And when it comes to, obviously the construction, the plan design Is that something that you took on yourself, or did you hire out for every portion of that?
Dan
Yeah. No, we hired everything out. Um, I have, um you know, I have some d i y experience, but I never in a 1,000,000 years could have you know, I could have taken on this job. It was just too too massive. So we brought in an architect very early on, Um, and pretty quickly thereafter, brought in a contractor. And I think that's really important. I think this is a mistake that people make. They, you know, they they go all in with the architect and fall in love with this, designed only to bring the contractor in and realize they're not even close to being able to, you know, pay for it so they don't have to make all sorts of sacrifices and at least, you know, disappointment and regret.
Timothy
Right? So you recommend at least having them on board from the same day. In a sense, maybe having them communicate at least.
Dan
Yeah, yeah, ideally, if not the same day, at least. You know, at least early on, you don't want to get to the sort of finished drawings point with your architect and then bring in the contractor. Yeah,
Timothy
you know, how does it work to with the the firms that are kind of designed build firms that have both Is there is that it advantageous and opposite Seems amputations in that respect. But is it something that they're trying to do to little things and they shouldn't Or is it typically like something to look for?
Dan
Yeah, I think it's a good, you know, good. Good to consider. At least, you know, we II Saito, you know, meet with 5 to 7 contractors. You know, that's not overkill. And it's a lot of work, and people kind of stress out about it. But every one of those conversations that you have with a contractor, you're gonna learn something about the house about yourselves, about your relationship with your significant other. If if there's one in the picture, Um, so, yeah, include a design build in there. I do think it's a It's a fair point. You make that there's a little bit of, ah, a check and balance when they're, you know, in their two separate you know, entities. Um, on the other hand, you can save some money, you know, by going design build,
Timothy
right. So as someone who hasn't quite done this yet at our home here, and that you've gone through this process, is there other advice as you finish that, like you said, have the plans, But then also have the contractor involved beginnings or something else there that even in the construction even in, like the budget, the process that you'd recommend, that we would try to make sure to do
Dan
well, the cushion that I mentioned, you know, 15 15 to 20% budget and time realize is probably gonna take longer than you realize. So know that going in? Um, uh, you know, I mentioned the stress that it has on a relationship. So, um, you know, be mindful of that. And, you know, be be be patient and loving you always with each other, because it really is really stressful, you know? And, uh um, yeah, I had it. And we had a couple of, you know, a couple of disagreements. My wife and I along the way. Um, So, uh, so that's important. And then just staying checked in. I mean, it's really important, um, you know, to be visiting the job site. Maybe not every day, but if this you know, in our case, we were living, we had to move out of the house. So, um, you know, a few times a week, um, especially it kind of key moments, demolition being being one, cause a lot of you know, a lot of discovery happens. There um and you know that that may be a point. We have to make some pretty pretty major decisions. Um, and then on the back and sort of at the finish stage, because again, you know, the the pattern in the tile, You maybe aren't clear with, you know, with a contractor with with his or her subcontractor. So just stand on top. So So really, just staying involved in the process, really important.
Timothy
Is there anything that jumped out during the process? We had to make major changes, Or did you feel that?
Dan
Yeah. I mean, back to the sort of historic nature the building. When before the project started, I was I was fond of saying, This is gonna be a restoration, not a renovation right back to our this old house days. That kind of idea. You know, I quickly learned how expensive true restoration is. Um, so you know, for example, they're beautiful crown moldings on the part of level, but they were totally beat up and completely missing in places, so I thought we would restore them, you know, using plaster and knives. And I mean, that alone was gonna cost like, $10,000 So, um, so we ripped them out. Goes away. Uh oh, yeah. No. Knowing how knowing just how expensive true, true restoration can be isn't important and going in.
Timothy
Were you tied to any sort of like a like homeowners association? Any, like, historical association that you had to adhere to to make sure that you were We're doing the right thing.
Dan
Yeah. No, it's funny. I mean, I laugh now. This was this was horrible at the time, but nice. I swear to you, a month before we were ready. Thio, get going. The landmarks. The historic board redrew the map. The landmark district, and it ended right on our block
Timothy
where you're in it or out of here. In
Dan
it, we're in it. My neighbors across the street were out or not, but as a result, we had to adhere to some very strict historic codes and regulations
Timothy
that meat inspectors come out. Yeah,
Dan
Yeah, an additional inspector, um that, you know, at the beginning and at the end, and it was at the end, they there were some very minor mistake we made with the installation of the windows. And it held it up for for several months. It was It was incredible. It was infuriating, to be honest. But I respect you know what they're doing. Ah, you know the preservation. But it was it was a major headache.
Timothy
And does that add to your budget as well?
Dan
It did because, um well, yeah, initially, we probably would have went Maybe went with a less expensive window. But we had thio, you know, that we had to go with their recommendation. Um, but then on the back end, with the delays, um, we couldn't lead to do it on additional refinance. And we couldn't do that until we had the certificate of occupancy, which we couldn't get until Landmark signed off. So, you know, the three or four months I don't interest rates were starting to take up that That's the important point there. Um, so it was just, you know, after already he's incredibly stressful, you know, process. It added,
Timothy
you're at the finish line and quite step over. Yeah. Is it that I was
Dan
emailing them like, every day column every day, and it's just Yeah, I don't know. I don't know if they're understaffed or with, and I never got an answer,
Timothy
right where this neighborhood is on the edge to another neighborhood that's right next to us View Park and they have the preservation. There's some sort of they got historical status, and there was a mix of a lot of people who really wanted that, I think based on maybe real estate options. But a lot of people who were kind of against it in that sense to maybe. But like you said, with through these requirements, these things that they have to think they have to jump these hoops, I have to jump through to kind of get things done. So forcing we're not part of that. But also, you know where this is. A real traditional home. There's not much they don't really. It wouldn't really matter anyway. Whatever we d'oh, So you have a mix of the modern homes have a mix of these other homes, and these aren't considered, even though they're old for L. A. In a sense, they're not. There's nothing an architectural way. That's I think that interesting. So we're safe on that so we can do whatever we want, Um, you know, going back from the smart home and talking about the home renovation side are there. Obviously, there's still things around your home that you need to do in the different projects that you have that come up. Are there tool specifically that you've always, you know, going back to even to hear this White House days that you feel are underrated, that you really love and that are kind of a part of your your life. So speaking, you think have been passed on or thing passed down to you or things that, um, that you really have connected with?
Dan
Yeah. I mean, I will say, especially coming in tow, coming to home advisor, that, um, I'm a little less hands on these days. Uh, you know, we had, ah, our tenants moving out. So we had the the tub re glazed, which maybe is a project I would have tackled in the past. But I just picked up that home advisor happened, happened? Yeah, but, you know, certainly my My Cordless drill is probably my You know, uh, that's my That's my go to my most valuable, um, tool, whether I'm hanging shelves are, you know, assembling furniture, making it, making a minor repair to the apartment. Um, you know, I couldn't. Couldn't probably live survive for long without the court's
Timothy
right. Right. What was your What was your spiffy specific beat at this old house? Did you have a certain thing you covered?
Dan
Well, you know, I really cut my teeth. They're so I came in as an editorial assistant. So initially, I was just doing a lot of paperwork and administrative stuff. Um, but I You know, I pretty quickly being climb the ladder and editorially. So I used to cover a lot of a lot of the main projects, including the TV project. I would help out on that, Uh, on those jobs. I did. Ah. Did their front of book for a long time. It used to be called on the job. I don't know if it's e, it still is, but, um, but that was great, because that I was a lot of interaction with show guys. I really got to know. Um, you know the crew very well.
Timothy
That's pretty. I feel like unique for the guys. People in New York, like us. We didn't really connect with the show as much. We're kind of off, you know, we were doing our own thing so,
Dan
Yeah, I think. Yeah, I think a magazine made a little bit of a pivot it since come back. I my sense it's really, you know, almost a you know, Ah, fanzine in a way, Um, or at least the website is, um so, yeah, I kind of became a jack of all trades, I think which, um, which is sort of, you know, carried throughout my career Here I am pretty comfortable, you know, talking about reporting our, you know, um uh, going on TV and you know I'm talking about I was joking before. Mattresses.
Timothy
Yes. Matches our thing right now. It seems like every other week I have Ah, I'm getting pitched on the best new mattress and a bed in a box. And, um, I wish I had more rooms to kind of be able to test them out and try them out. But I am, actually are not things.
Dan
Yeah, I know. I said that. I mean, that industry has been reserved, was ripe for disruption.
Timothy
I can imagine that a mattress piece on consumer reports was probably a pretty popular page killer.
Dan
Yeah. No, I was I was always, you know, one of the biggest traffic you know of the always being a top mattress isn't matching. Washing washers and dryers, okay? Always killed.
Timothy
Yeah. What other questions? Oh, our kitchen. That's one of the rooms that we I think are going to tackle first. And I think I saw Dobson when most popular rooms, too, To remodel what you were looking at, As you know, for the process with things can add up when you talk about the from the appliances. And in that and that side, What have you found when you did when you did your whole kitchen, Did you keep any existing appliance that? Did you start fresh? And how does that work with some of the smart home smart, home made or smart appliances that you see out of there now?
Dan
Right, Right, Right. So, yes. So I don't have any smart appliances. I was still when I started the project, I was still a consumer. Reports, um, where they buy every every single product that's tested has bought, you know, off off the shelf for off the showroom floor, just like, you know, just like an average consumer. That part of their independence s o. Then they're auctioned off to employees. So I ended up getting a very nice sweet of built in Millais appliances on my son. So that's what I That's what I did in the kitchen. Um, I don't know what I would have done if I didn't have that luxury. Um, but, um, no smart appliances are, um, probably one of the fastest growing categories at this point. I think smart home technology in general was a little slow finding its way into the kitchen, but that started to change pretty pretty rapidly. You see some sort of crazy, you know, Samsung's family hub of refrigerator. Not crazy. But, you know, it's a very it's a very different experience. You know, having that thing in your kitchen versus A you know, traditional refrigerator S O. I think consumers are sort of naturally slow to, uh, to adoption there. Although it makes a lot of sense, you know, the whole little sort of kitchen hub, you know, concept,
Timothy
right? And it kind of changes the behaviors. Is that the refrigerator? Things like a camera in it? You can check that too. Yeah. You got to see what you what you have. Instead of calling you know your spouse to say, Hey, do we need more milk? Think exactly. Exactly. I'm sorry. We've seen other things, too along thes smart ovens. And I mean to basically everything now is connected in some way to notify you but beyond like like notifications beyond maybe setting the oven to go on remotely before you get home. Are there other areas in the kitchen where a smart device makes sense?
Dan
Yeah, I think with the, you know, with the cooking appliances. So this is what's known as assisted cooking. This is a sort of another area that's quickly, quickly growing. So there'll be a camera inside your oven, not just in the fridge inside the oven. That recognizes what you're putting in there and can set the cooking times and temperatures accordingly. Um, you know, more and more of that sort of thing. Um, smart frying pans, Which kind of do this do a similar thing controlled temperatures. You know, you're cooking salmon, trying to sear some scallops, and it'll sort of walk you through the process. It recognizes the type of food. Well, in that case, you have Yeah, there's some inputs. Um, you know, there's an app. So you say I'm doing this and it kind of takes takes. There's a video, a guided recipe, uh, video that you that you watch and tell him it tells you what to dio. Yeah, it's it's interesting.
Timothy
So for those of us that are not No, don't do too well in the kitchen or maybe a hard time with falling recipes. It's trying to assist with that.
Dan
Yeah, yeah, that's the idea. You know, Is this question of our our smart homes making us dumber? You know, a kind of idea which you could you could You could make an argument here that it would be better just to learn how to cook, right? Rely on technology. On the other hand, it can, you know, it can be sort of a teaching tool. You can, you know, the 1st 3 or four times you gotta follow follow along to get those perfectly seared scallops. But eventually, you know, you feel like you've learned how to do it. So that's maybe a more positive. Um, you know, perspective on assisted
Timothy
cooking technology is there? Obviously, we wouldn't want it. You've got a great sweet of appliances yourself, but is there any other smart homing device that you're kind of keep an eye on that you'd like to bring into your own home that you feel is ready for it.
Dan
I would love we have shades, but I would love them to be automated. Um, and, you know, uh, control, you know, connected and smart so that they're going, you know, up and down with, you know, with the setting sun. And, um, that's ah ah, little bit of a luxury. It's not, you know, certainly not not and not essential. But, um, you know, daylight and natural light. It's so it's so important, you know, your home experience. Just being able to control it a little more intuitively would be nice
Timothy
seeing that that that make that balance happen is that is that out there right now. You see, that's not quite there yet.
Dan
Yeah, I know. It's there. We have it. We have a lunch. We have an automatic auto automated Lou Tron shade over our we kind of blew out the back of the wall and put in an Anna wall is according glass ball systems. So the, um, the shade is automated, but it doesn't have the smart, the intelligence. But I do. I believe Lou Tron and some others are offering it now. So that's a reality here
Timothy
because I've seen some of the fans, the smart fans that integrate with your cooling H vac system so they can kind of balance depending on how much, Uh, that would use a fan to cool down the room, which takes me less energy and dry it, Alice, that with your recognition system. And I thought I was that that was pretty Yeah, that's what I
Dan
know. That's really smart and, yeah, beneficial and both from the comfort and, you know, energy efficiency.
Timothy
And I liked how that kind of works. Maybe in the background. So it's not something we're opening up a nap and having to kind of fiddle with something too much. It kind of just whenever you said it at it, would you go with those settings and kind of do its own work,
Dan
right? Right. Yeah. I mean, as a CZ artificial intelligence really comes into this space, we're going to see more and more of that. You know, sensors throughout the home that air monitoring for, you know, advanced diagnostics in this back to home. Advisor. This is something we're, you know, looking at and very excited about, because that information is really valuable to the homeowner and to the, you know, to the service professional, who could be sort of looped in?
Timothy
Yes. Oh, ah, that's first time. You kind of touched on a either other trends that you see our new technologies, we speak today I'm or or something else that's that's out there, that it's kind of exciting that you think could really change things.
Dan
Well, I think, you know, voice control. It's not new. It's, you know, obviously with with Alexa, which was two or 33 years ago at this point. But that's, you know, that's that's currently that the dominant interface. But, you know, I think we're on Lee sort of the tip of the iceberg with the potential there. So, um, you know, kind of whole house voice control is maybe that you know, the next big thing and and, you know, a I is gonna be a big part of that. I'm sort of learning the behaviors and preferences of of ah, of the family or homeowner.
Timothy
Yeah, I think for us I think the without when once we enable Exxon are so no system. We didn't really realize. We thought maybe it would. Obviously, we interface it and ask questions or kind of have options with turning on music, obviously. But there's some of the things that have, you know, come up come about that. Like you said, with connected to our nest system and things like that, we can we can do. But, um, yeah, I, uh, has been very enlightening and helpful with thinking about what we're trying to do in our house. So I appreciate you. You being here and taking the time.
Dan
Yeah. No, this is there's been a lot of fun. Thanks for thanks for having me, you know, seeing your home on YouTube, but it's it's great, actually be in it.
Timothy
And how can people really what's the best way to people? Kind of connect with you and figure out and find out. You know, if you're looking for more smart home advice or just how does how does somebody follow connective you?
Dan
Yeah, well, yeah. I mean, you can find me on the Home Advisor website or you can follow me at Danda, Cleric. Oh, on Twitter
Timothy
reach out there, I'll get back to your excellent Thank you, Dan, Thanks to Thanks for listening to Tool Crave. If you like the show, please rate interview us on Apple podcasts or ever you're listening. Fall along with us for guests. Updates on Instagram, Twitter and Facebook at Tool Crate and feel free to email us at podcast at tool, crave dot com for guest suggestion or just to say hi, Thanks again and see you soon.